A Capable, Diverse Team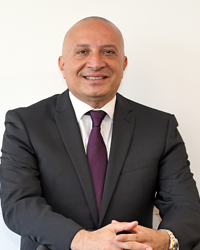 Mr. Mohamed Yehia Amiri CPA, MBA, Dipl.
Executive Vice President ADIB Egypt, MD & CEO – ADIFinance (ADIB Subsidiary) ADIB Egypt, and Vice Chairman of Egyptian Leasing Federation
Boasting 30 years of financial experience, Mr. Mohamed Amiri has served as Executive Vice President of Abu Dhabi Islamic Bank – Egypt (ADIB) and Managing Director & CEO of ADIFinance, an ADIB subsidiary, since 2018.
Prior to leading ADIFinance, Mr. Amiri was appointed Deputy Minister of Finance in 2011, mandated to oversee and promote the non-banking financial industry in Egypt. He also served as Vice Chairman of the Egyptian Financial Supervisory Authority, appointed by the Prime Minster in July 2010. Mr. Amiri spent the bulk of his extensive career at the International Company for Leasing "Incolease", where he reached the position of Vice President of Marketing and Credit. He was also the Managing Director of Upper Egypt Leasing Company "UELEASE", a subsidiary of Incolease specialized in SME financing through leasing. His financial experience kicked off at HSBC Egypt, which he joined in 1992.
Mr. Amiri is a Certified Public Accountant "CPA", accredited from California Board of Accountancy. He is currently enrolled in Level II to earn a Chartered Financial Analyst "CFA" designation. He is also an active part time lecturer at The American University in Cairo and in the Egyptian Banking Institute.
Mr. Amiri holds a B.A. in Accounting from Alexandria University and a Masters of Business Administration from The Arab Academy for Science & Technology.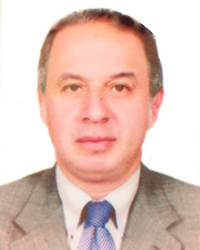 Mr. Tarek Mohamed Taher El Saied
Head of Legal Department 
Since starting his career at MID Bank in 1983, Mr. Tarek El Saied has gained 40 years of experience in the legal and banking sectors. Mr. El Saied currently heads the legal department at ADIB Egypt where he provides legal support for departments and their management, oversees and controls legal risk within the bank, and manages the mandate and its stipulations, among a number of other responsibilities.
Prior to his role at ADIB, Mr. El Saied worked as the Head of the Legal Department at the National Bank of Greece (NBG) in 2010, and the Deputy Head of Legal Group for Blom Bank Egypt as well as their legal consultant for Blom securities, legal consultant for Arop Life Insurance company, and AROP Assets Insurance company in 2007. Mr. El Saied has a bachelor's degree in Law from Ain Shams University.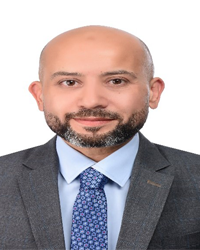 Mr. Mahmoud El Semeen
Financial Controller of ADIB Egypt. Chairman of the Board, and the Governance Committee of ADIFinance, Member of the Audit Committee and Credit Committee of ADIFinance.
Mr. El Semeen boasts a career of over 17 years in auditing, accounting, and finance within number of financial services firms.
His experience includes developing internal control systems, measuring and managing risks, and evaluating board performance. He has been serving on the board of ADIFinance since 2017 where he is also an audit committee member. Additionally, Mr. El Semeen is a board member at the Assiut for agriculture, ADIB Holding, and ADIB Properties companies.
His diverse financial experience includes serving for three years as the Deputy CFO at HC Securities and Investment, a prominent fund management and brokerage firm in Egypt, and an external auditor between 2005 and 2010 at KPMG, where he accumulated extensive auditing experience and led on a number of important due diligence processes for several prominent banks such as CIB, HSBC, CITIbank, Alex Bank, Misr Bank, and Arab African International Bank.
Mr. El Semeen graduated with a B.Sc. from the Accounting Department, Faculty of Commerce, Cairo University in 2004.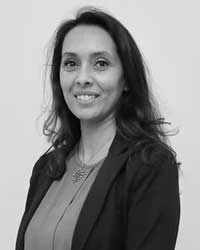 Mrs. Mona El Sayed
Board Member of LEO – Consult
Mrs. El Sayed enjoys more than 25 years of experience in the banking and nonbanking financial services industry. She is the Co-founder and Managing Partner of Camel Ventures for Investments - a fintech startups equity and debt investment company in Egypt. She is also the Founder and Managing Partner of LEO – Consult, advising corporations in diverse sectors on debt raising, financial re-engineering, and corporate strategy and turnarounds.
Currently, Mrs. El Sayed serves on the board and related committees of several companies including Misr Insurance Company, MID Takseet Company, INGAZ Micro Finance Company, Misr for Real Estate and Touristic Investments, as well as, Arab Valves Company and Arab Engineering Industries.
Mrs. El Sayed served for 20 years with HSBC Bank, where she held several leadership roles in both wholesale banking and strategy & planning in both Egypt and Dubai, covering 12 countries in MENA. During the last two years with HSBC, she was a core member of the Global Talent Pool of Leaders, Egypt Executive Committee, the Asset Liability Committee, the Risk Committee, and the People Committee.
Heading seven wholesale banking business lines, she led a USD 2 billion asset book covering the full range of SME's finance to lead roles in global multibillion US dollar syndicated transactions.
With an experience built on working closely with over 100 businesses across multiple sectors and spanning twelve Middle East countries, she has developed a deep understanding of key market sectors including Banking and NBFIs, Healthcare, Automotive, Telecom Media & Technology, F&B, FMCG , Energy, and Steel.
In 1995, Mrs. El Sayed graduated with a bachelor's degree from the American University in Cairo in Economics and earned her MBA from the same university in 2000.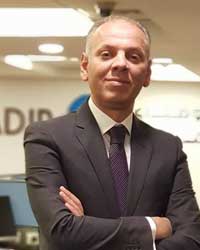 Mr. Yasser Fathy
Senior Vice President, Head of Commercial Banking of the Corporate Banking Group at ADIB – Egypt.
Mr. Fathy has 25 years of experience in the banking sector and holds the position of Senior Vice President and Head of Commercial Banking of the Corporate Banking Group at ADIB - Egypt, since 2013. Prior to his current role, he was Acting Corporate Head of ADIB's branch in Sudan for one year after serving as Senior Manager and Acting Head of the Commercial Corporate Banking team at ADIB - Egypt, between 2010 and 2012. Before joining ADIB - Egypt, Mr. Fathy worked for two years in the Corporate Banking division of Qatar Islamic Bank at the head office in Doha. Mr. Fathy also worked in the Corporate Banking Group at the National Bank of Abu Dhabi - Egypt where he was also a member of Regional Credit Committee from 2005 to 2008, after starting his career at Export Development Bank of Egypt where he worked for nine years.
Mr. Fathy graduated with a Bachelor of Commerce from Ain Shams University in 1996.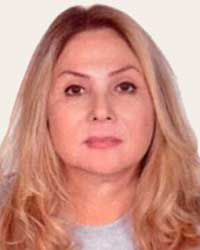 Dr. Omaima El Dorghamy
Board Member at ADIFinance
Dr. El Dorghamy has significant leadership experience in the banking sector since 1997, in addition to her skills in driving organizations' visions and strategic direction, she formerly served as board member for Egypt Post and Plastic Pipes and Products Company. For seven years, Dr. El Dorghamy was SAIB's Head of Branches where she worked on full centralization of the network, the bank's portfolio, and streamlining operations, successfully doubling the bank's number of branches. Before joining SAIB, she was the Vice Chairman of Egypt Post where she was in charge of a three-year restructure plan to revamp the organization's retail operations, develop its branch network, and upscale its sales and marketing operations.
Prior to her role at Egypt Post, El Dorghamy headed the Marketing and Branch Network division at state-owned Industrial Development Bank between 2005 and 2008 after serving with Misr International Bank. Dr. El Dorghamy has a PhD in Bank Marketing Management from the Commonwealth University, UK, in 2002.